Tapping into Gen Z's unlimited creative potential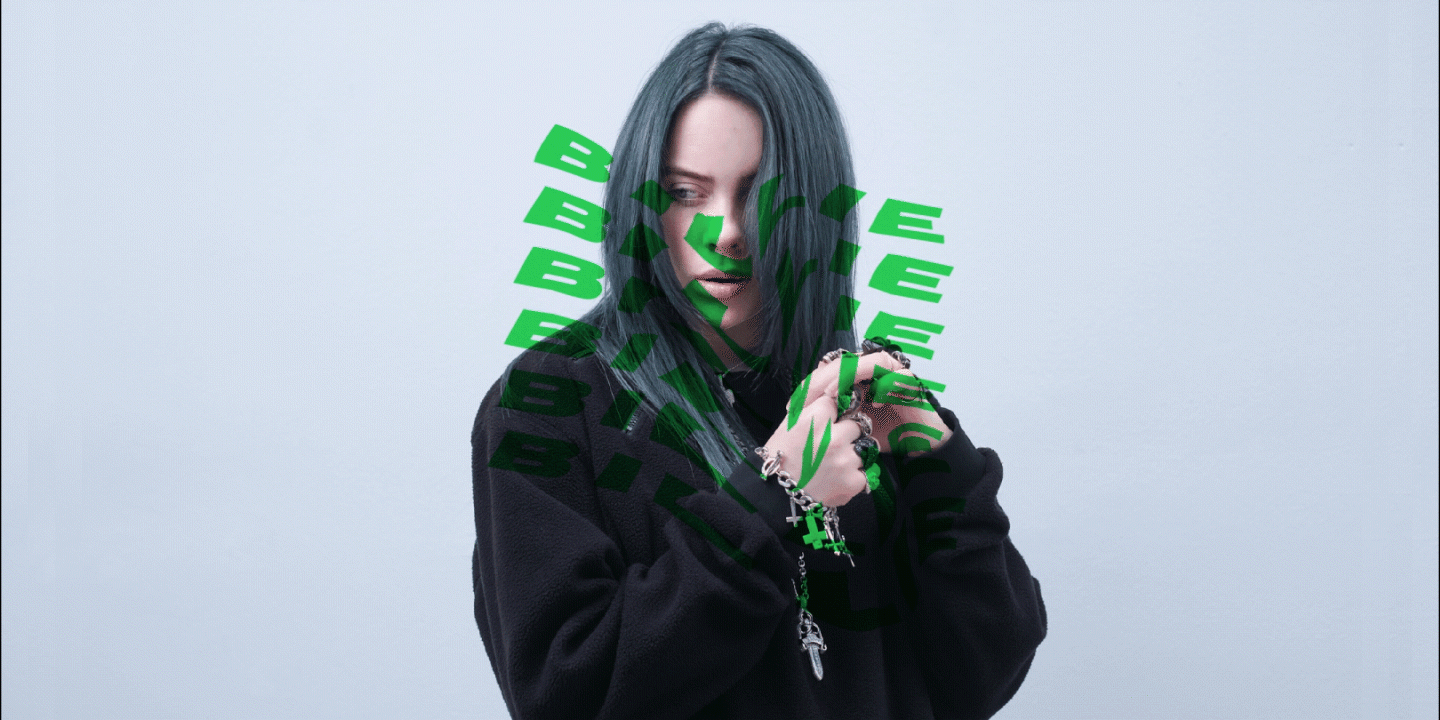 Adobe wanted to launch a campaign by sparking engagement and driving brand awareness of Adobe Creative Cloud. Focused on their mission of Creativity For All, we partnered with Billie Eilish, and the release of her album, "When We All Fall Asleep Where Do We Go?" to reach and inspire young creators.
Design

Digital Experience Design + Development

Content + Digital Strategy

Brand Experience
Informed by way Billie's fans interact with her on social media, we developed a creative challenge around the concept of dreams — building on the style of content her fans organically create online. The BILLIExADOBE Challenge tasked creators with reimagining art Billie had created herself, using the Adobe Creative Cloud tools.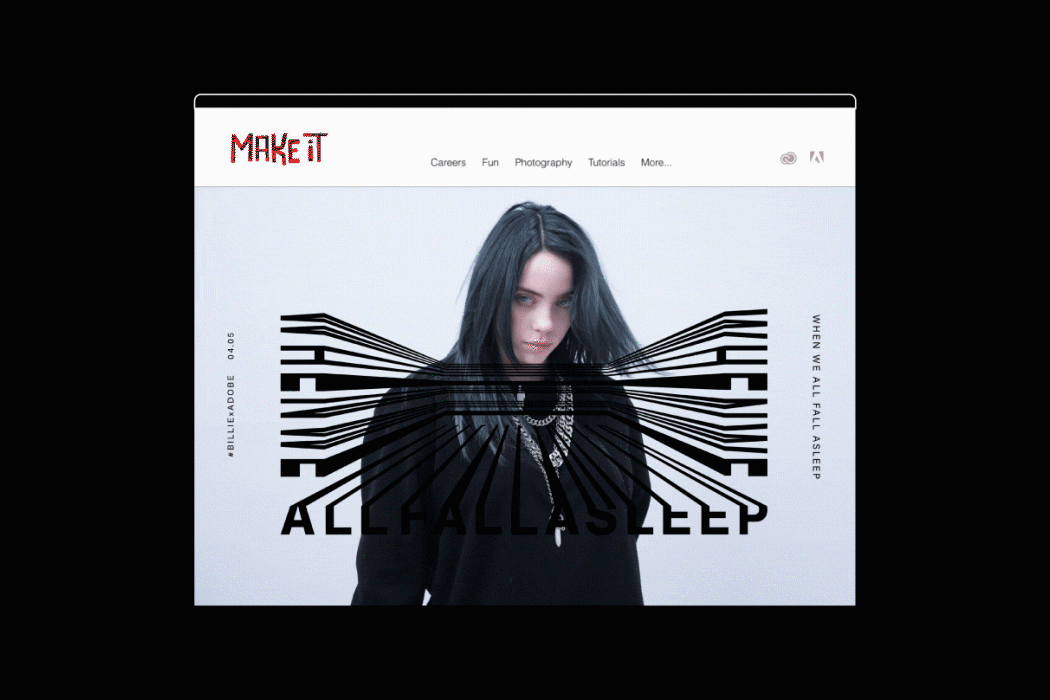 We developed a creative direction for the campaign that explored the surreal and exaggerated visualizations of dreamscapes.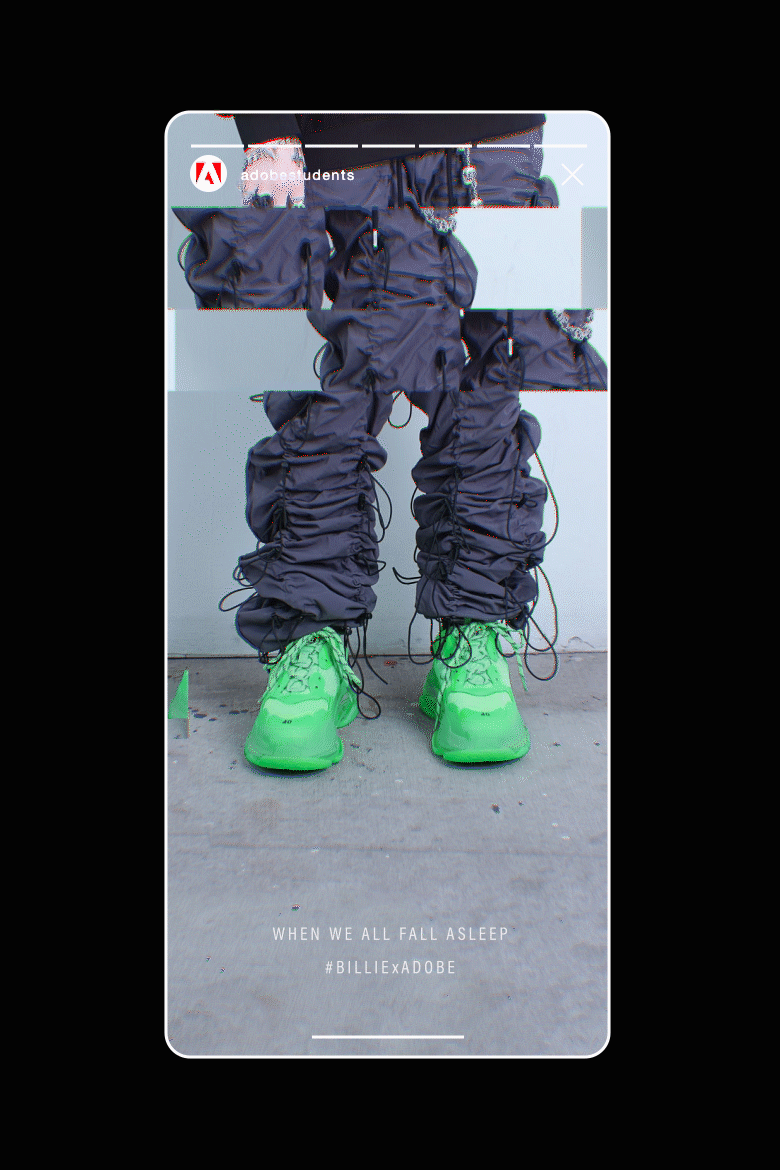 The vision came to life through a fluid motion graphics system that provided visual texture to the raw footage from Billie's video shoot, all to echo the dream concept.
The campaign was supported by organic social content, paid media, and a contest hub landing page — while we managed the full contestant, judging, and winner experiences.
With 29M video views, 2.3M engagements, 33k+ social mentions and 7k challenge entries, the campaigned achieved 380% more eligible entries than expected.
Most importantly, it delivered 550% of expected new product trials, and was considered one of Adobe's most successful campaigns of the year.